About us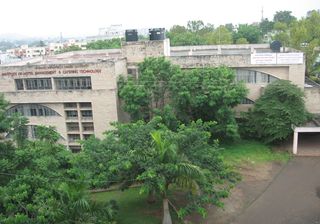 A Great Choice
BVUIHMCT is an institute dedicated to providing quality professional hospitality education. We teach our students the knowledge and specific skills necessary to live successful lives and to grow into positions of influence and leadership in their chosen profession.
BVIHMCT has been engaged in preparing students to make successful careers for almost two decades. Along the way, we have developed our own way of doing things. Things that our students like, and things that the employer's like and appreciate too.
Increasingly selective hotels target BVUIHMCT students not only for achievements but also for their attitude and that's vital in today's competitive world.
Realizing the increasing importance of Hotel Management / Hospitality as a profession and industry and also the need to make arrangements for Hotel Management education, Dr. Patangrao Kadam, the founder of Bharati Vidyapeeth with his unusual futuristic vision established Institute of Hotel Management & Catering Technology in 1992.
Over the years, the institution has established itself as an ideal centre of Hotel Management Education.
Institute Building
The institute is located in Bharati Vidyapeeth (Deemed to be University) campus in the city of Pune. Pune, popularly known as Oxford of the East, is located on Deccan Plateau, 560 mtrs. above sea level with an area of 700 sq.km. The city has pleasant weather and temperature ranges between minimum 100C to maximum 370 C.
Its commitment to providing our students with the best hospitality education begins with the fundamentals - infrastructure and facilities.
The spacious building measuring 4,500 sq.m. houses the following well-equipped laboratories.