Events
A guest lecture on ''THE BEVERAGE INDUSTRY : Then, Now and Tomorrow'' was organized on 19th June 2021 (Saturday) for Food & Beverage Service Specialization students of TY-BSc (H&HA), TY-BHMCT.
The Resource Person for the session was Mr. SANDIP KHEMNAR : FOUNDER/CEO of BARCODE Academy. The session was an eyeopener for all the students as the session covered the insights of Beverage Industry ; Mr. Sandip shared the information on the evolution of The Bar & Beverage industry , its present scenario and Future and shared knowledge on Molecular Mixology. He also spoke about the impact of Pandemic on the Hospitality Industry and shared views on overcoming this tough times.
The discussion was fruitful for students as Mr. Sandip focused his session on career opportunities for the aspirant bartender.
We, BVDUIHMCT have been fortunate to have Mr. SANDIP KHEMNAR as guest speaker for our students. Thank You & looking forward to having more session with our students.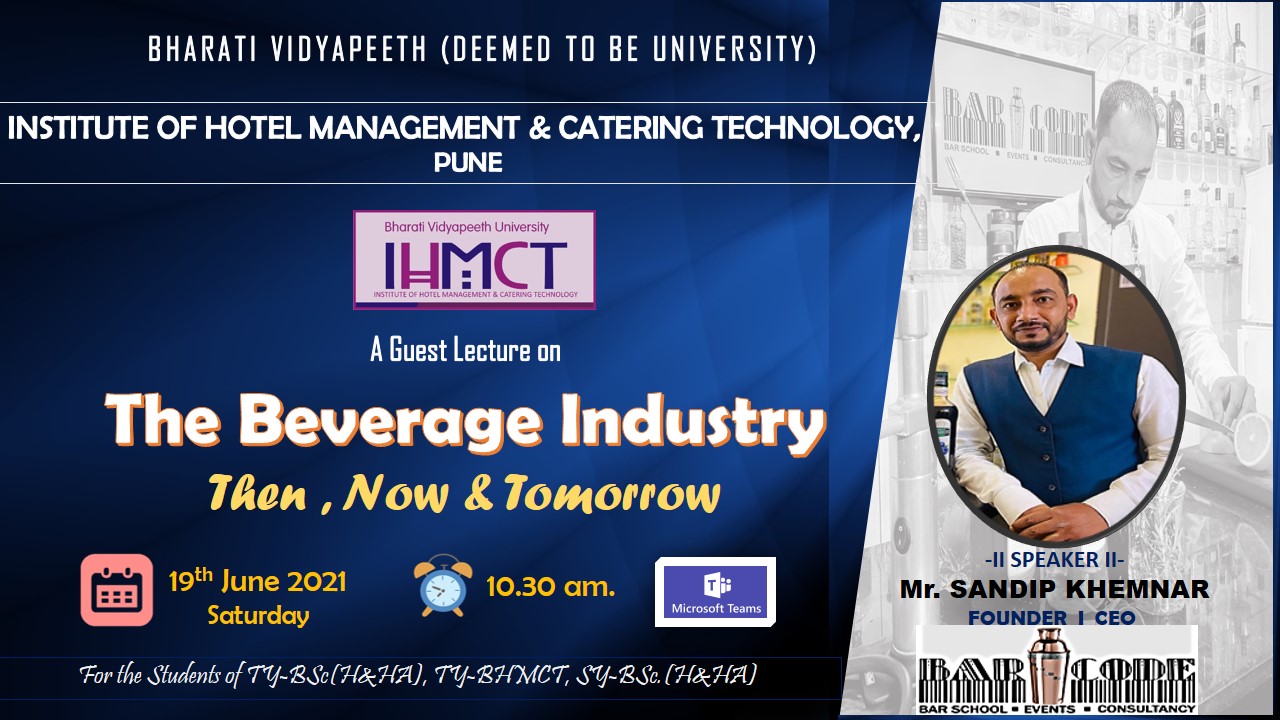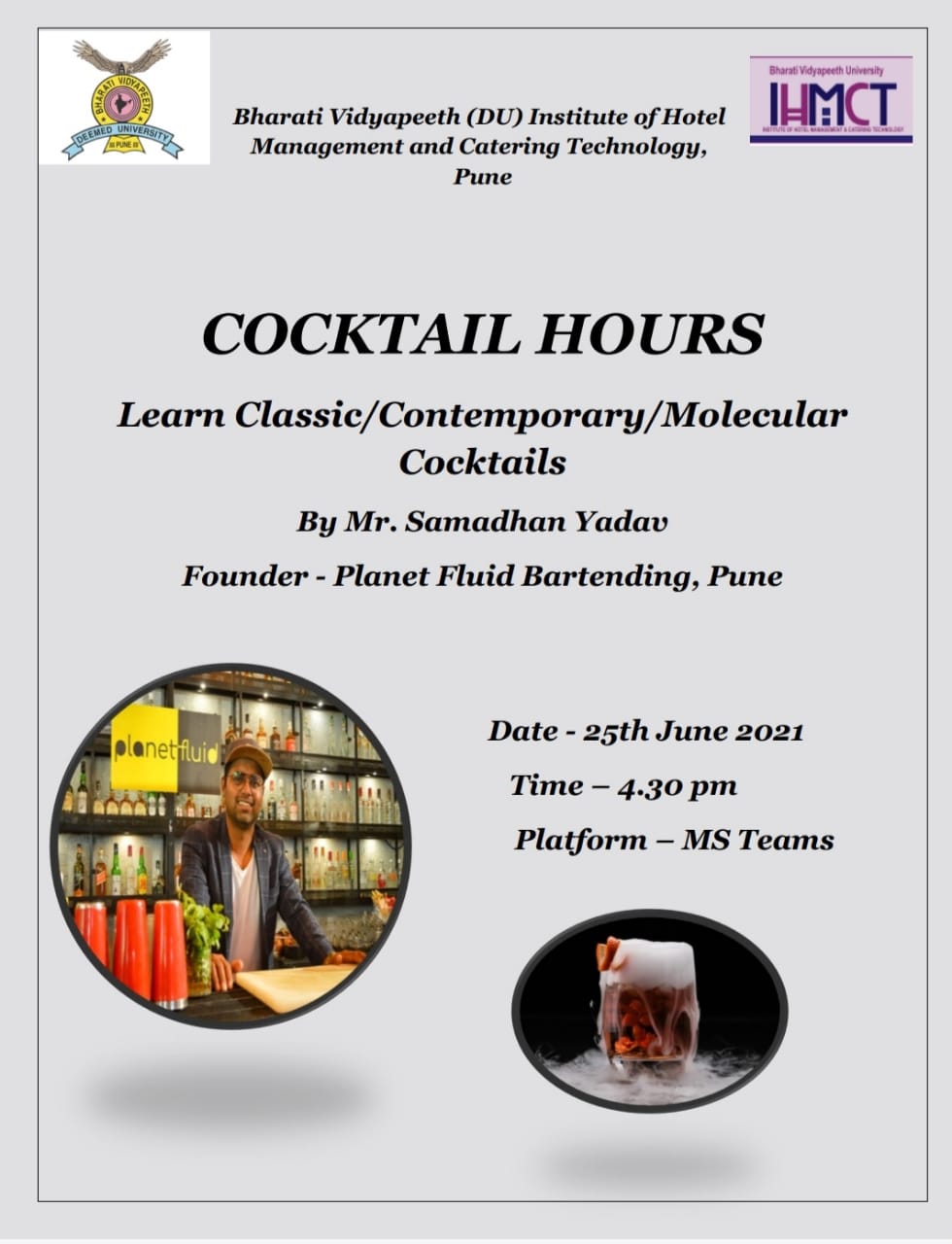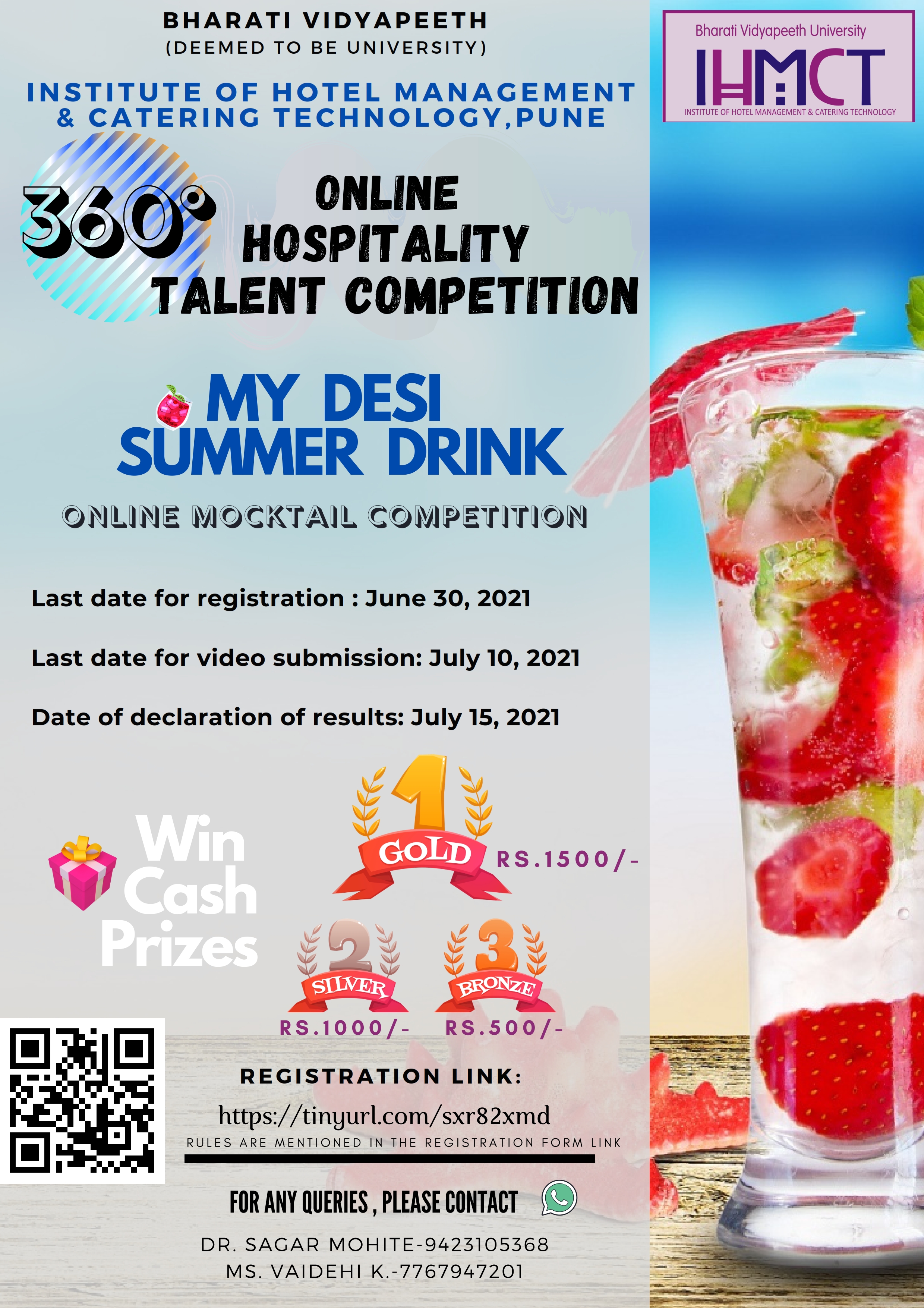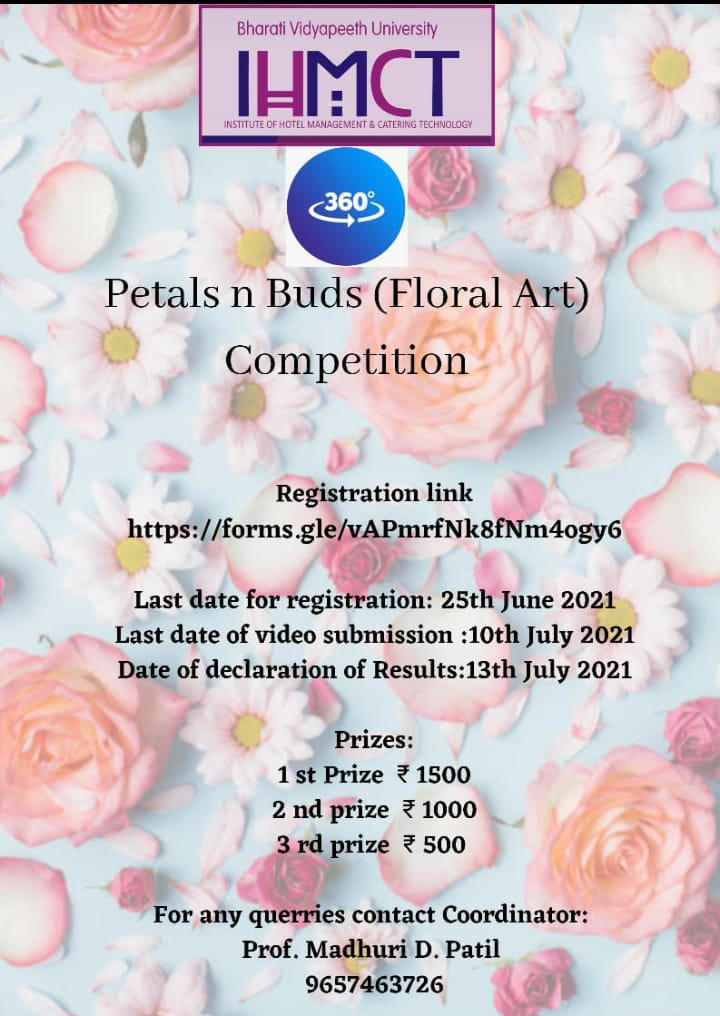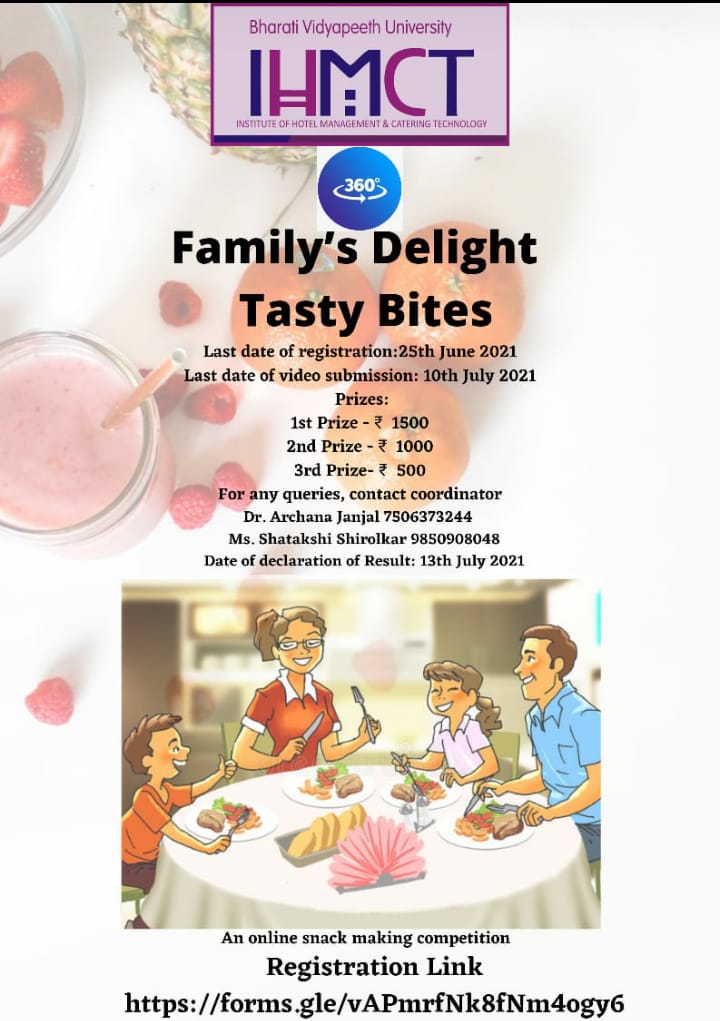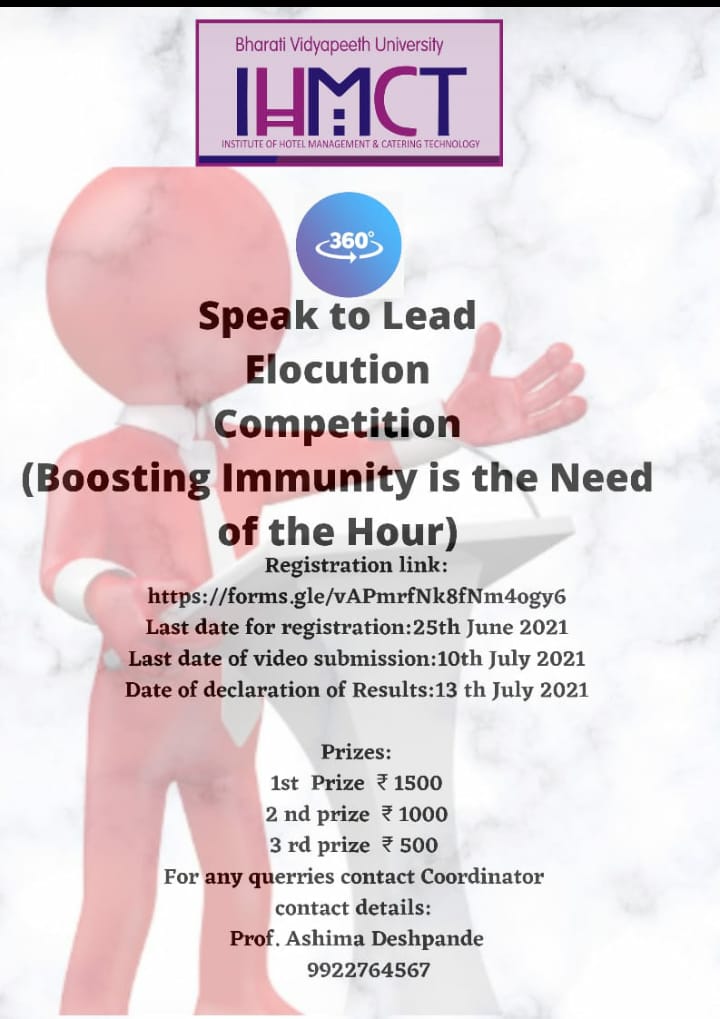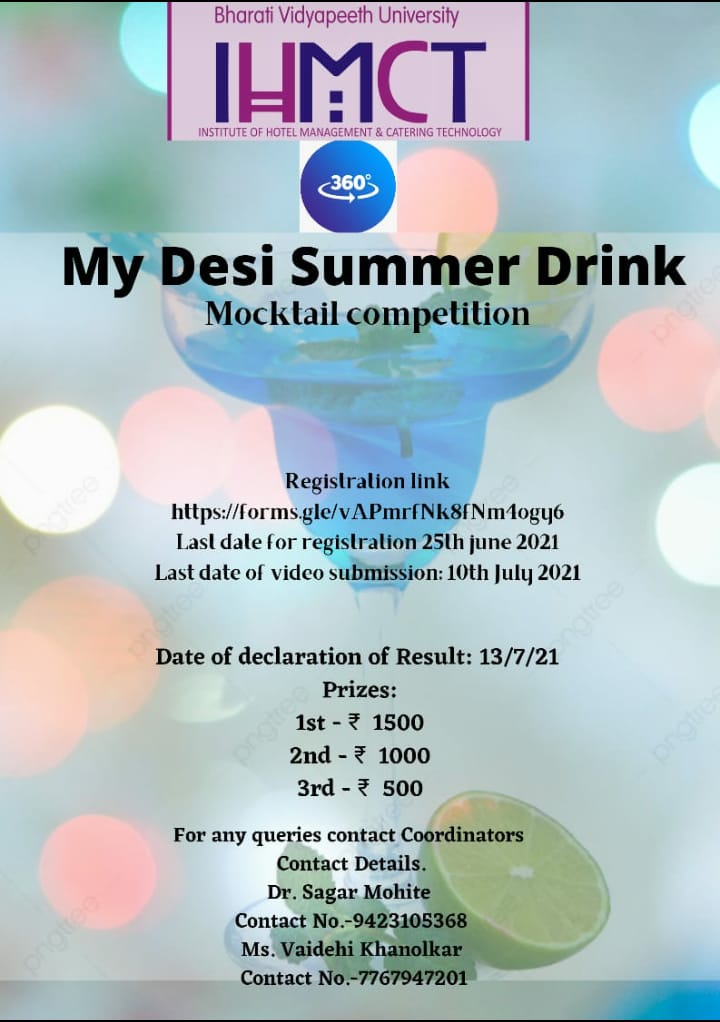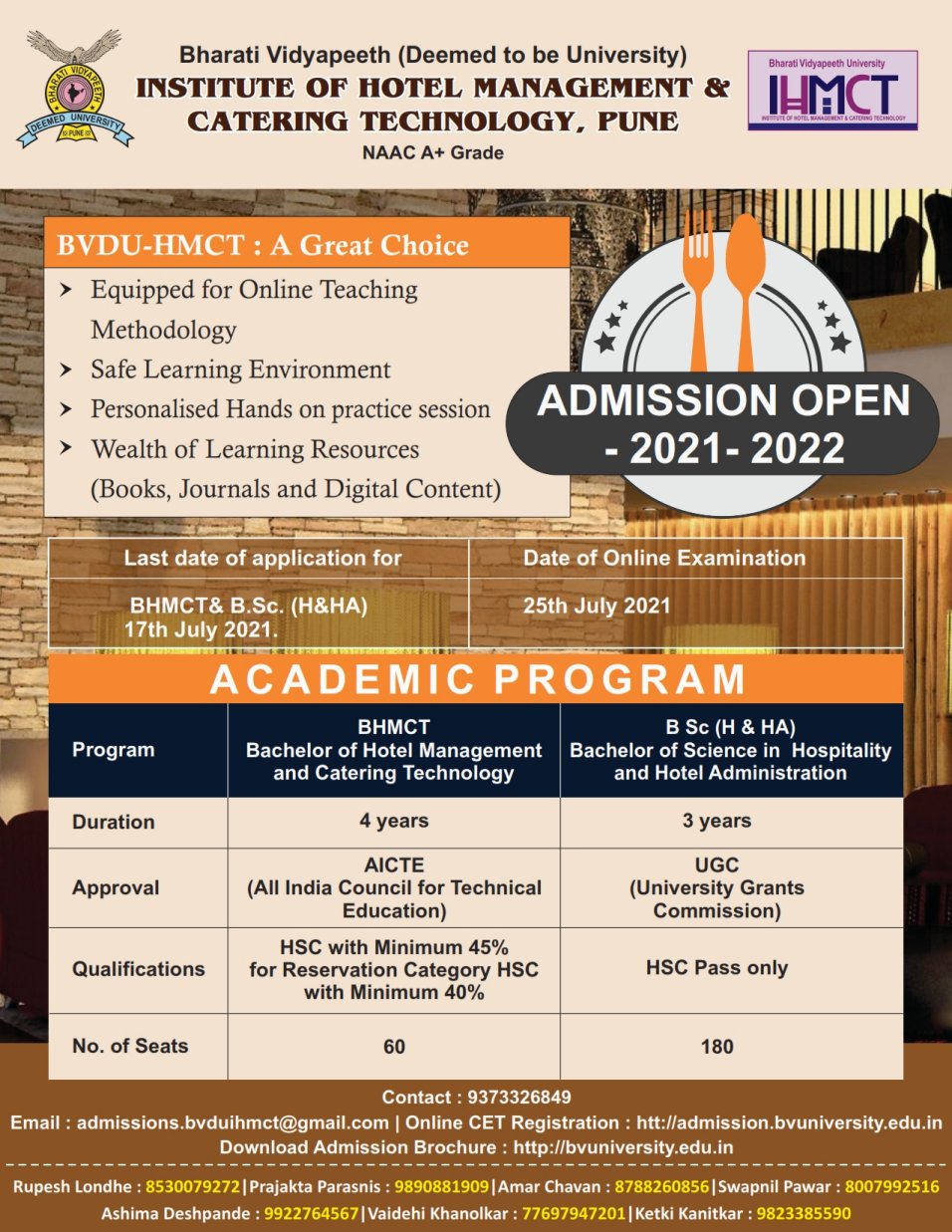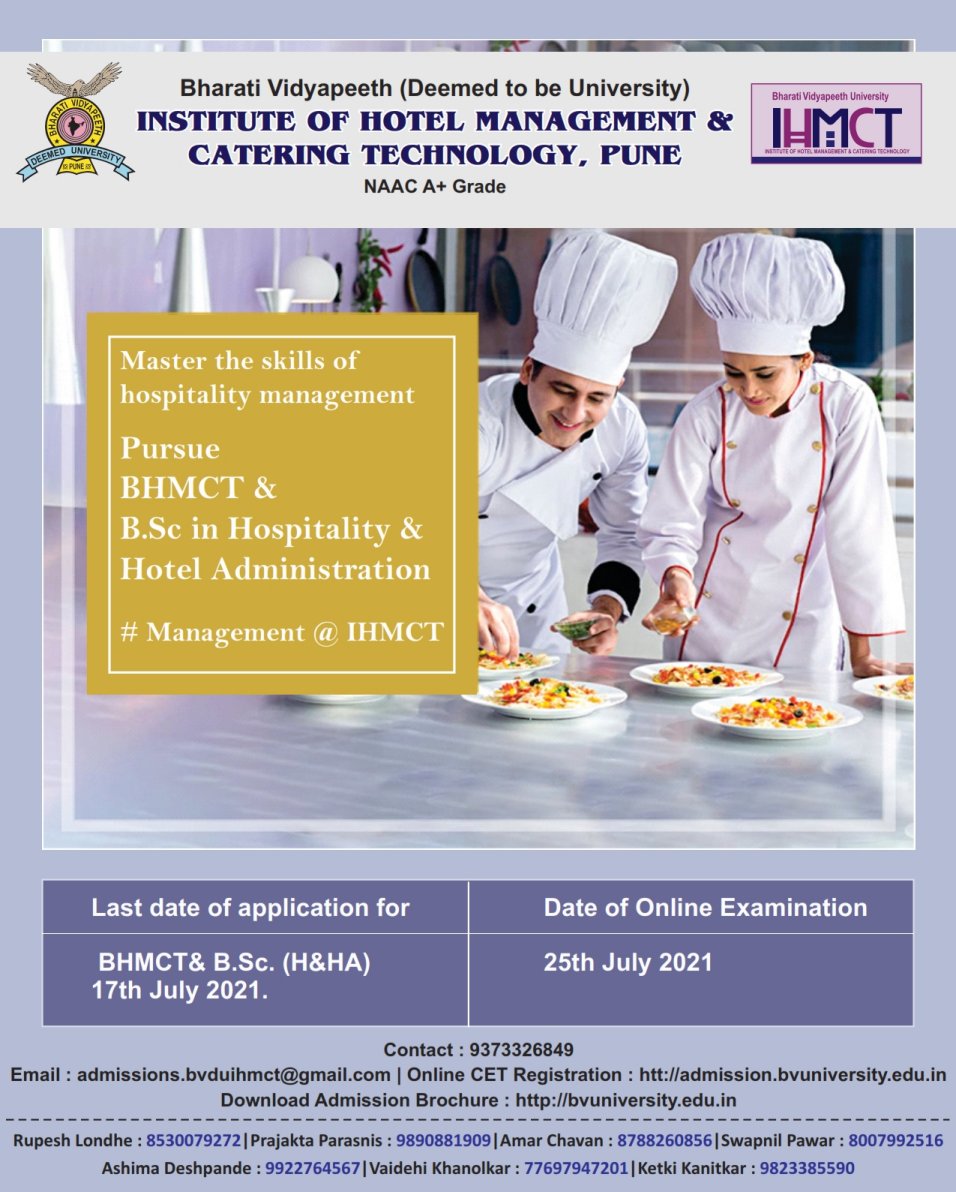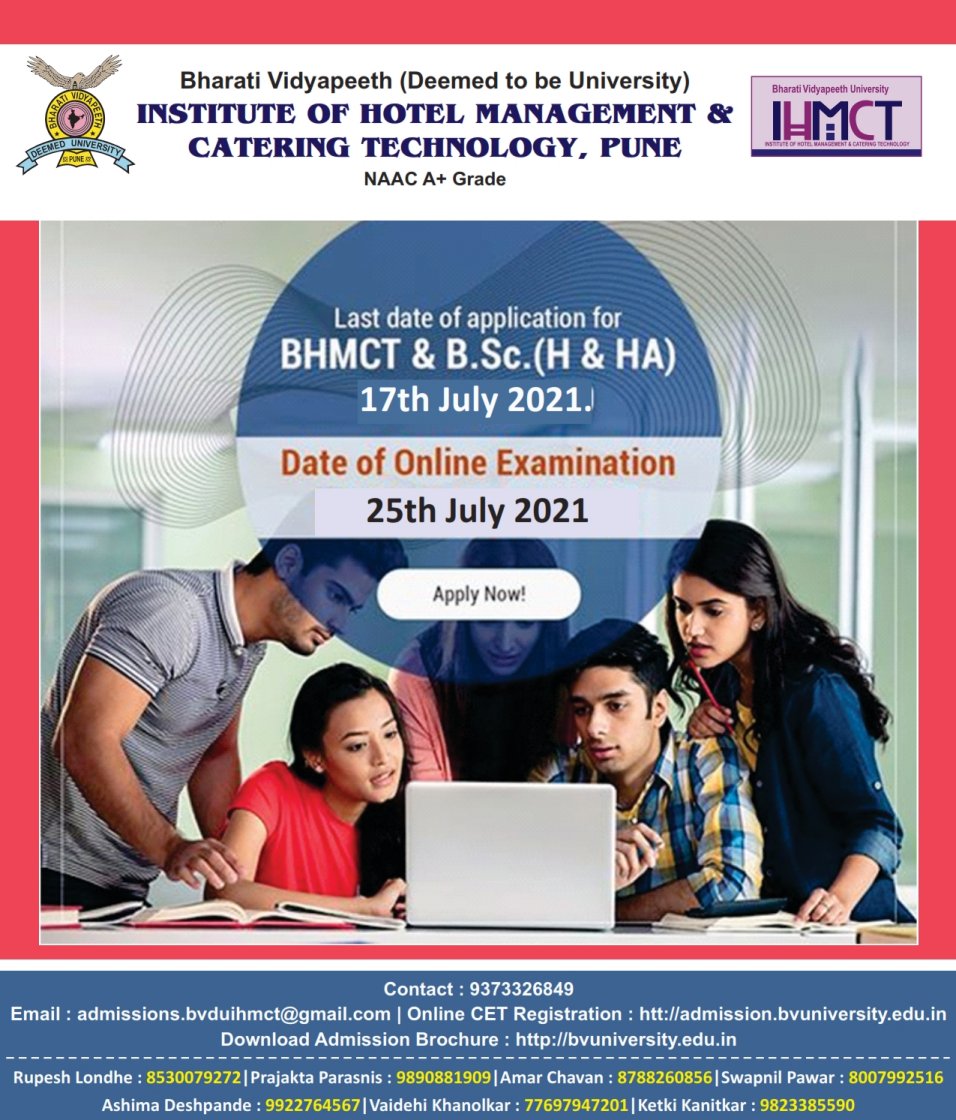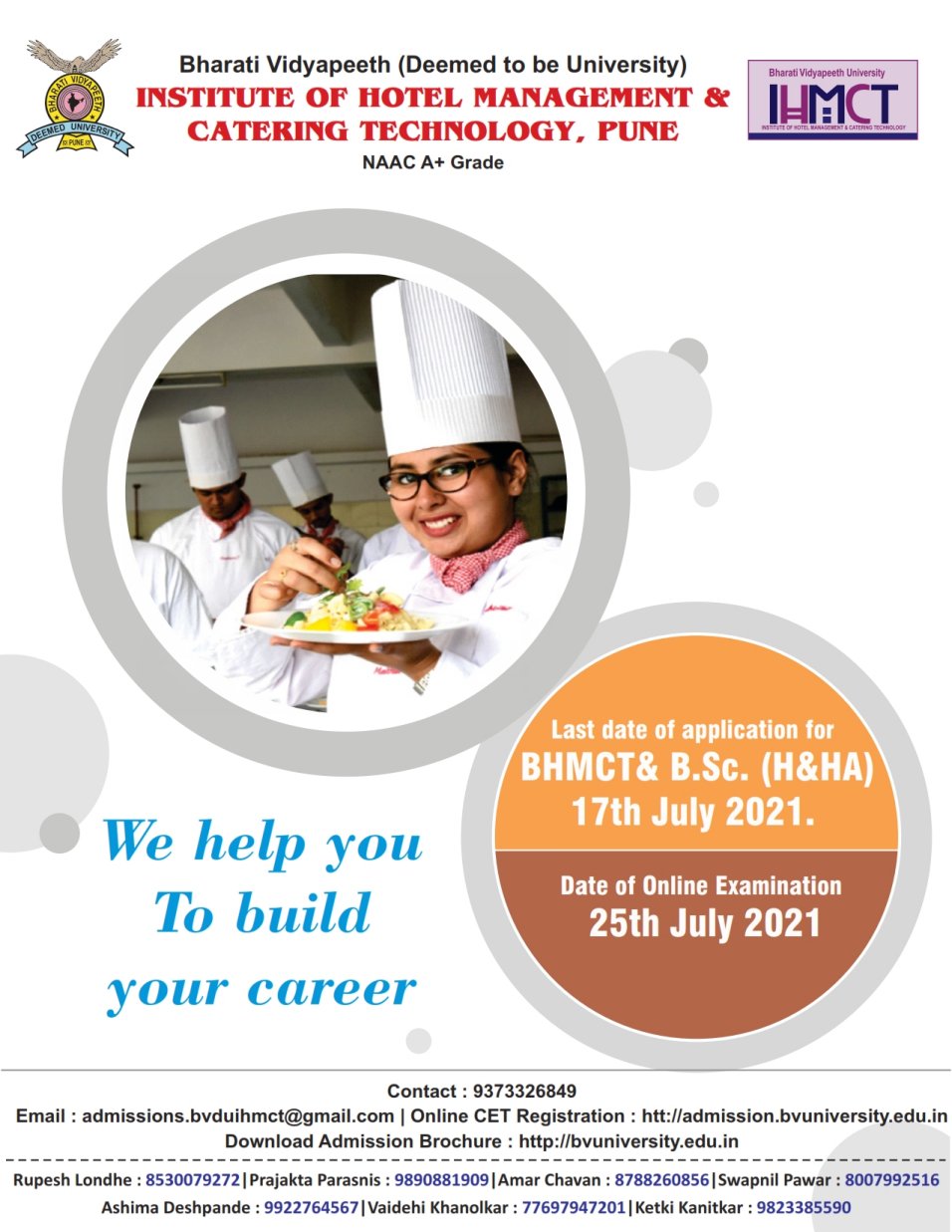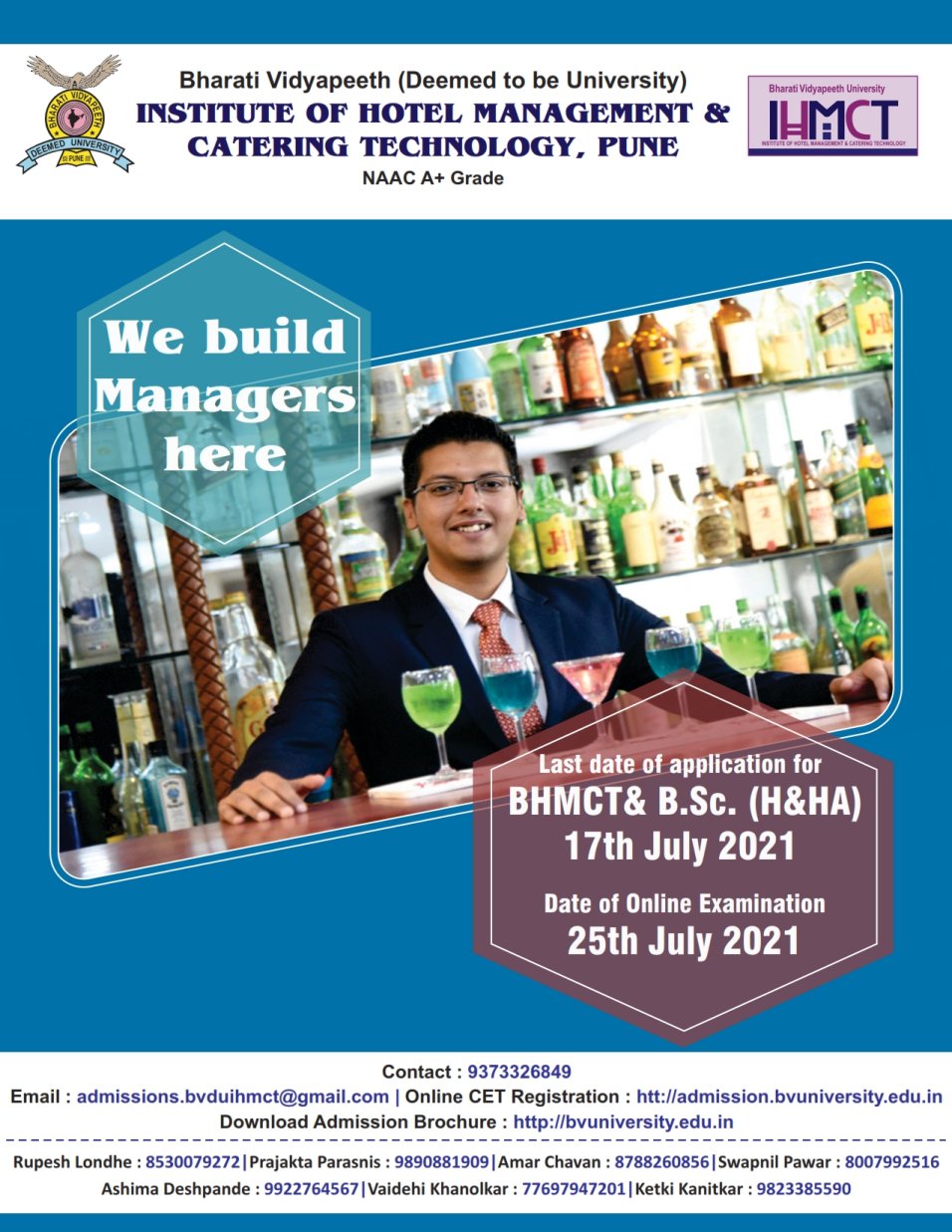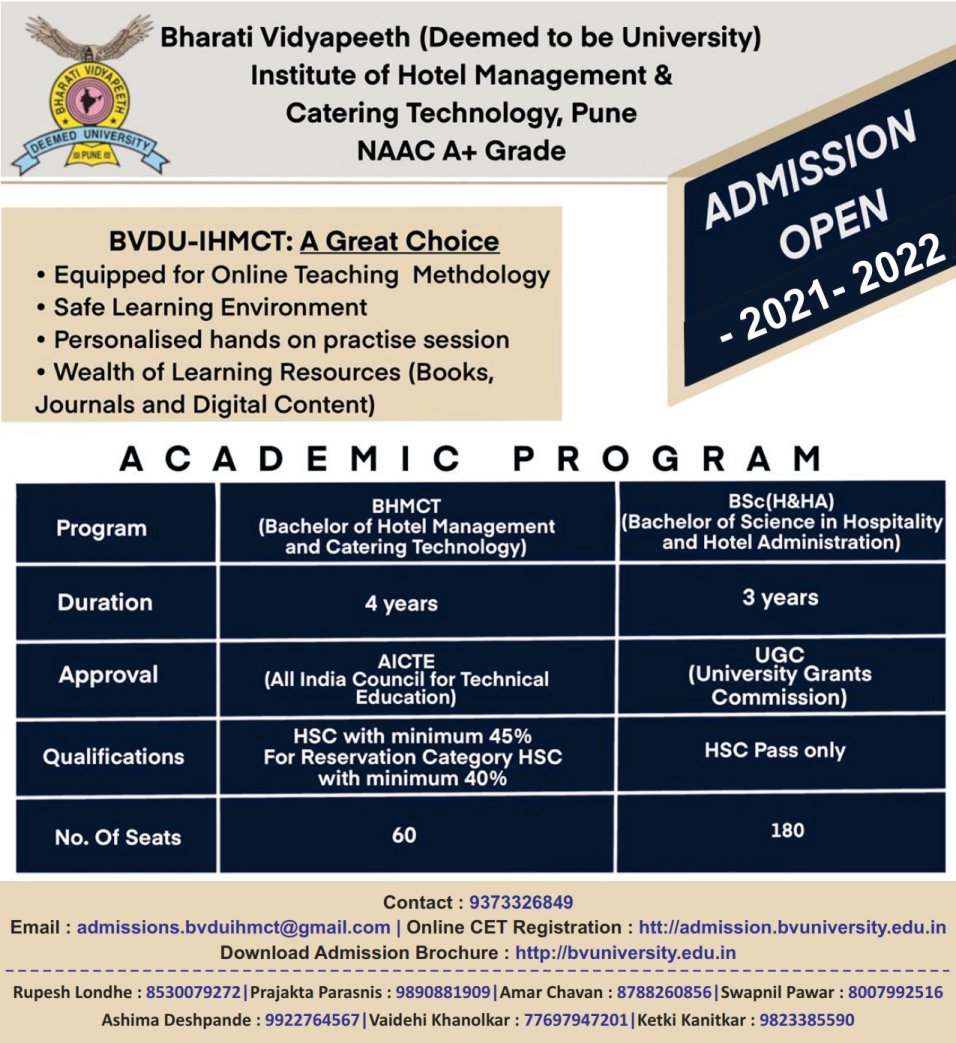 Start up Stories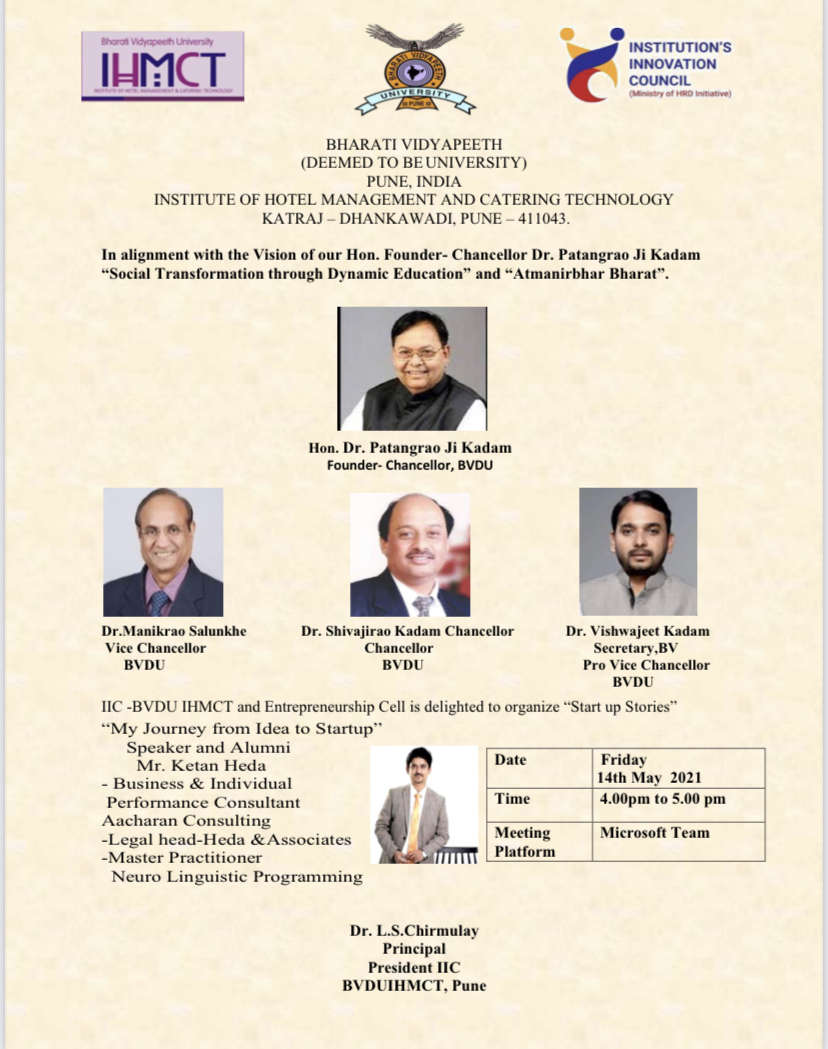 Signing of Memorandum
BVDUIHMCT,Pune Entrepreneurship Cell is proud to announce the Signing of Memorandum of Understanding (MOU) between the Institute and Prowisdom Growth on 4-12-2020. Dr.L.S.Chirmulay (Principal) signed on behalf of BVDUIHMCT, Pune and Mr.Puneet Raman (Founder & Director) for Prowisdom Growth.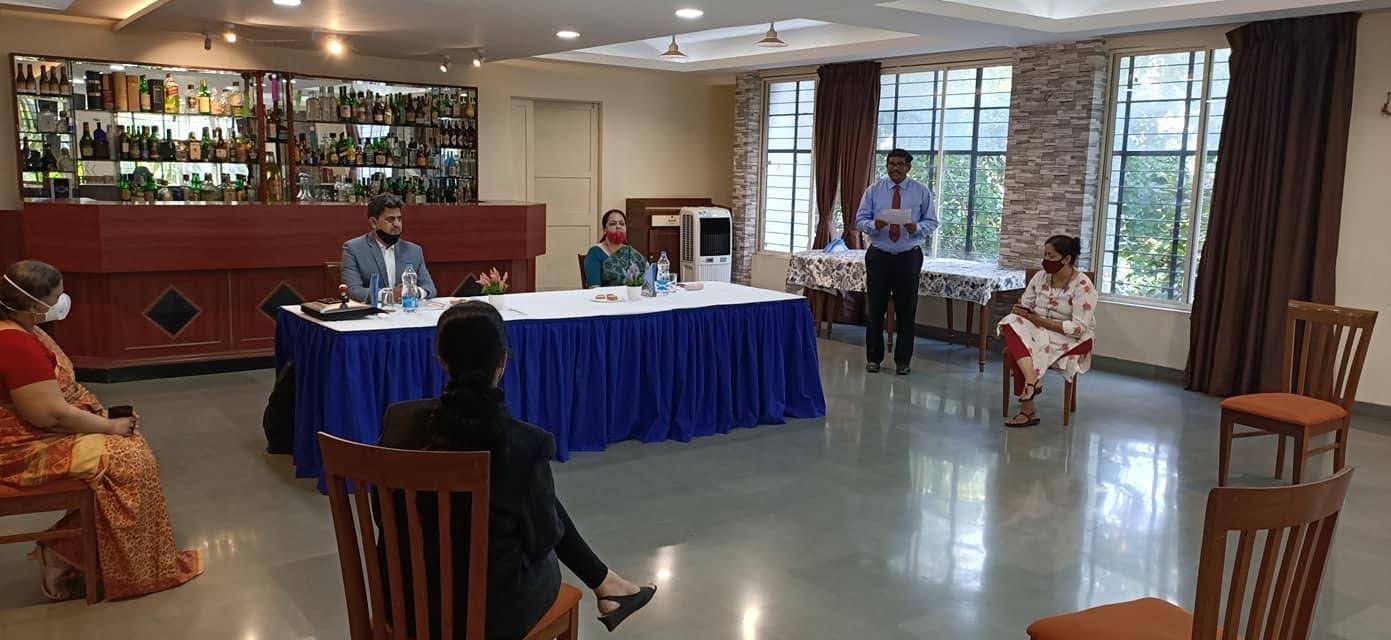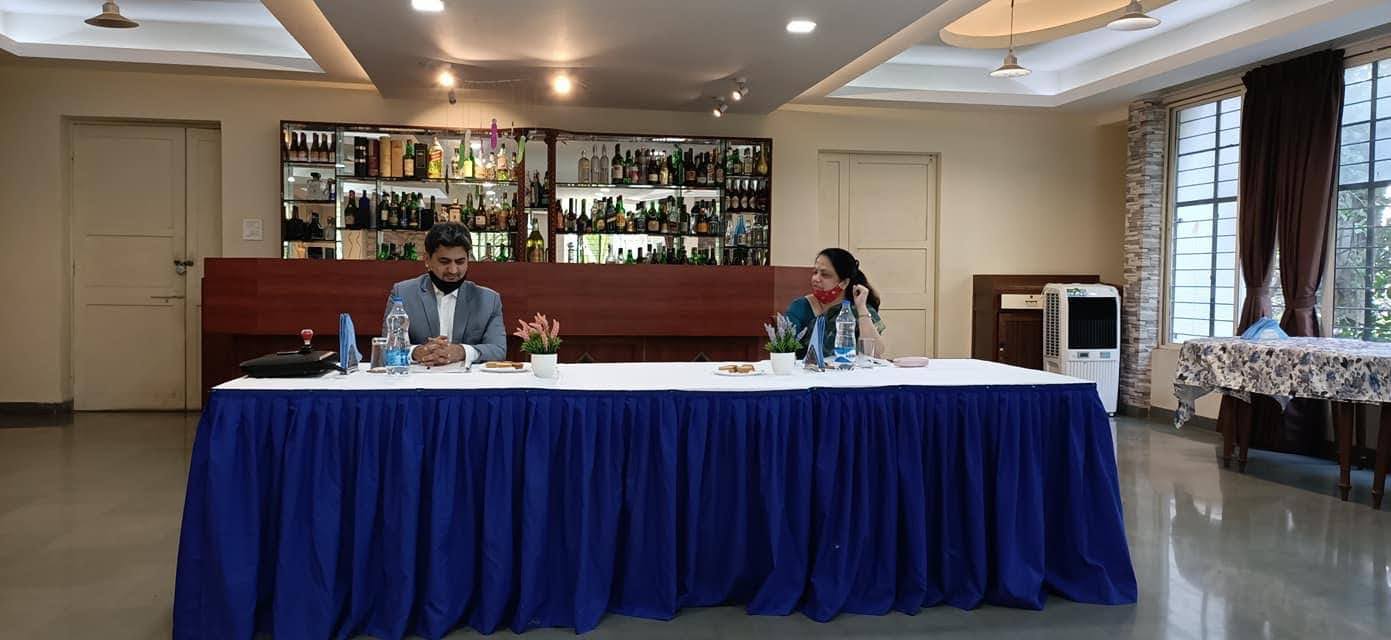 FDP on Creative Thinking
FDP on Creative Thinking with Dr. Ameya Ghanekar on 16/10/2020
Online Faculty Development Programme was organized by BVDUIHMCT, Pune for the faculty members. The best feeling for an institute is when the student's spread their wings wide and fly as high as possible, returning to their roots as Alumnus and showing the teachers what they have achieved.
Dr.Ameya Ghanekar, a distinguished Alumnus well known Tedx Speaker, Chief Learning Officer and Founder of Orange Zebras was at his best as he helped in paving new ways of thinking for some stereo type mind sets in better understanding the new ways.
A heartfelt thank you from all of us at BVDUIHMCT,Pune to Dr. Ameya Ghanekar for his valuable time and showing us the new ways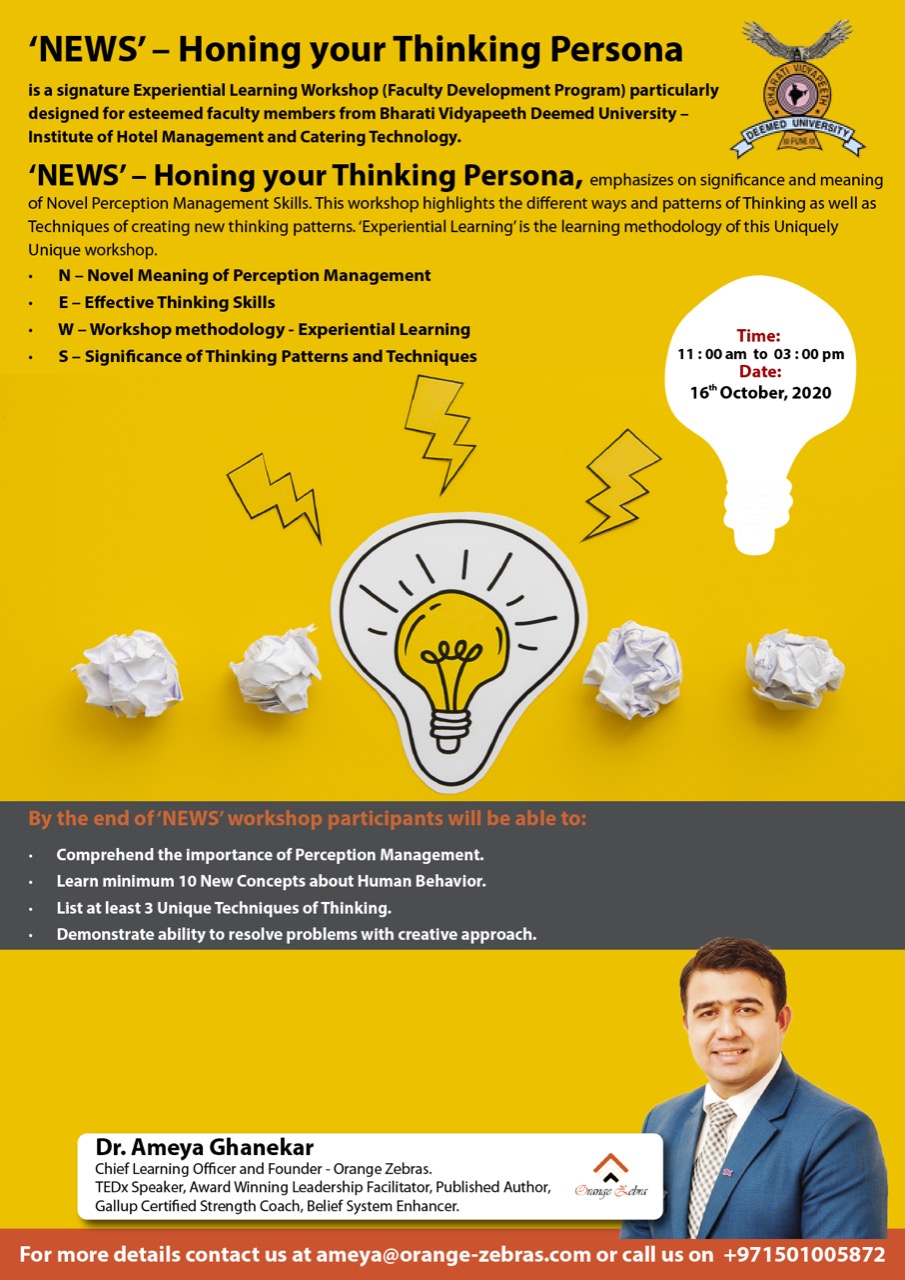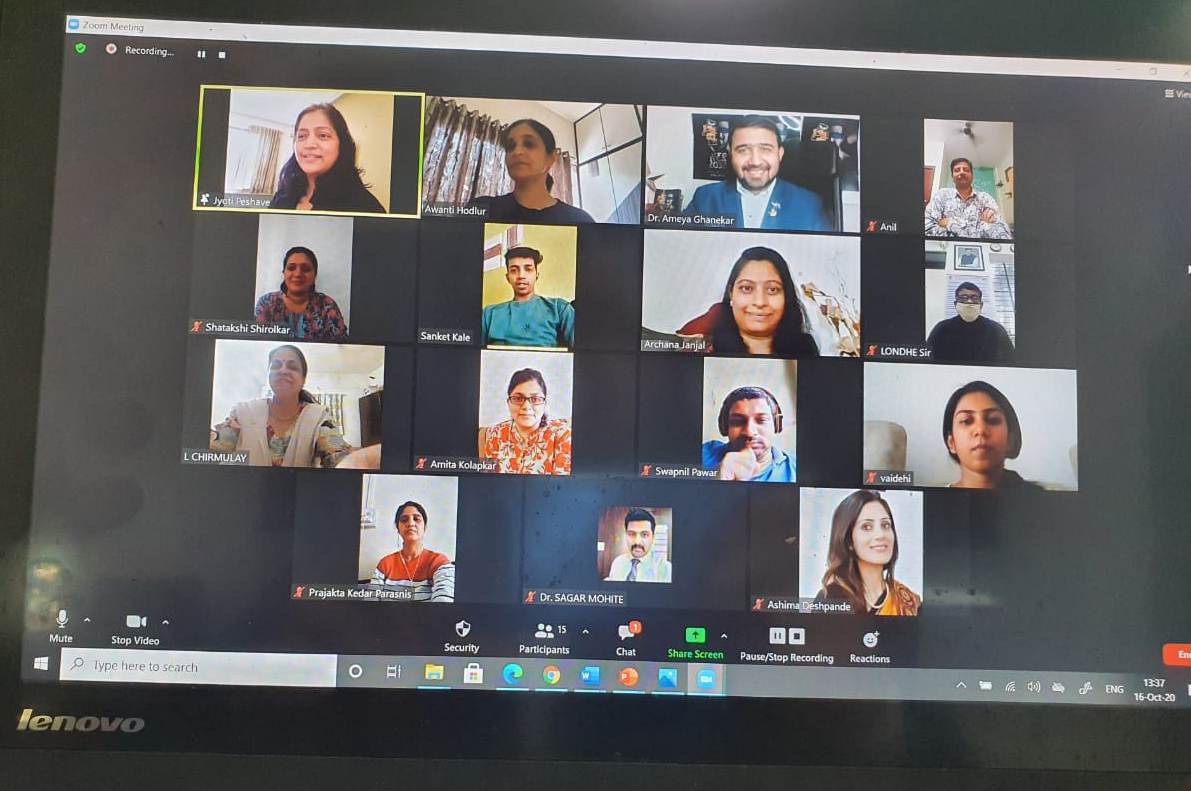 A flower arrangement demonstration on 13th October, 2020 for SY BHMCT students.
A flower arrangement demonstration was organised by BVDUIHMCT, Pune on 13th October, 2020 for SY BHMCT students.
Mr. Sanket Kale was the resource person. He explained various aspects of making a good flower arrangement.
The objective of organising the demonstration was to make the students understand various methods and techniques used in making a flower arrangement with specific application to Hotels.